When the beef between Wine and Bucha Man heated up, some reports claimed that Barbie had a hand in the separation because she felt he was holding back her husband by involving him in the fast life.
At some point, Bucha Man himself said he cut ties with Bobi Wine after the latter stopped smoking weed.
However, while appearing on B.B.S. Terefayina recently, Bucha Man said, to the best of his knowledge, Barbie had no issues with him.
"What I remember about Barbie, she used to respect her husband's associates because she knew they were crucial to the family's income," said Man.
"When we would come from work, she would welcome us and serve us food… I don't think she ever got involved in our issues."
Bucha Man said the main reason for splitting with Bobi Wine was over disagreement on sharing their earnings.
He said Wine wasn't giving him a fair share of what they were earning so he decided to move on.
He would leave Fire Base Crew in 2011. He has always been against Bobi Wine's political ambitions.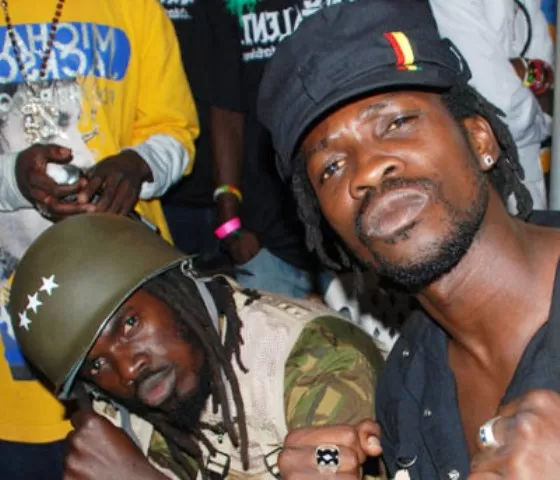 In 2017, when Bobi Wine came out to stand for the Kyadondo East Member of Parliamentary seat, Bucha Man supported his opponent, Apollo Kantinti, the Forum for Democratic Change (FDC) flag bearer who lost the by-election miserably.
Buchaman, real name Mark Bugembe, rose to fame in 2005 after passionately asking the ladies — Lwaki Temumatira? — (loosely translated as Why don't you like me?). The song topped 2005's local charts and Bucha Man instantly became a star.
In 2019, Presidential Yoweri Museveni named him his advisor on Ghetto affairs.