Following his recent scuffle with Alien Skin, Pallaso's past has returned to haunt him. As some netizens tried to side with him, others retrieved in which Mowzey Radio is seen lamenting about being beaten by Pallaso.
In 2014, Jeff Kiwanuka, AK 47 and Pallaso were arrested at Kira Road Police Station for allegedly beating up Mowzey Radio at Casablanca Bar in Kololo, Kampala.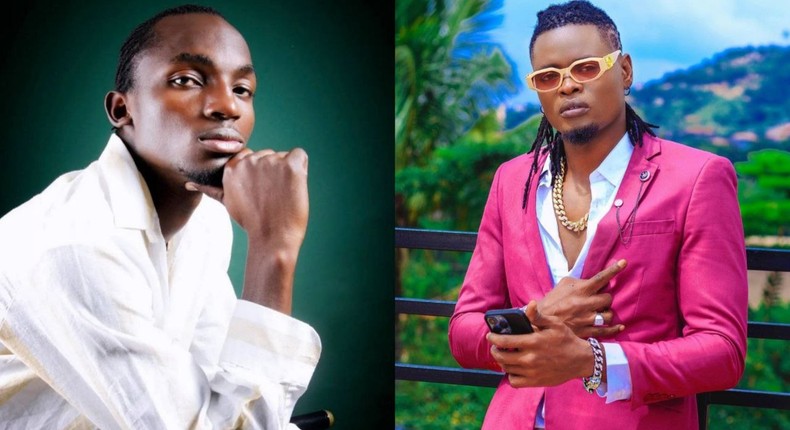 In an interview, T.V. host Miles Rwamiti asked Radio: What's your problem with Pallaso?
Radio responded: "He is my brother… up to now I'm confused about what happened… Pallaso, beating me!… It doesn't make sense.
"We've just collaborated on a song with you, rasta… it's not been long since it happened… where did all the anger come from?"
Radio and his Goodlyfe partner Weasel Manizo helped Pallaso launch his music career after collaborating with him on Amaaso.
The song became a smash hit, prompting Pallaso to return to Kampala after 10 years of living and working in the U.S.
Weasel and Radio had traveled to Los Angeles, California, having been nominated in the 2013 BET Music Awards for Best International Act Africa.
10 years later, in 2014, he returned to Kampala to concentrate on his music career.
In the year of his return, he recorded two hits — Mundongo and Get Down Low — with Sheebah Karungi, and he is now a mainstay in the industry.
Pallaso is set to hold a show dubbed Love Fest Concert, which is scheduled for June 9 at the Lugogo Cricket Oval in Kampala.