For weeks now, renown city businessman Kasawuli Samona Michael has been in a bitter fight with one of his wives, Rosemary Nantume after she went on National TV and exposed all his dirty underwear, now new bitter secrets have been leaked.
According to reports making rounds, Rosemary Nantume, the mother of seven was chased out of the city mogul's house after conducting a DNA test and confirming that two of them do not belong to Samona. The two children whose names are withheld are a 24-year-old man and a 13-year-old girl.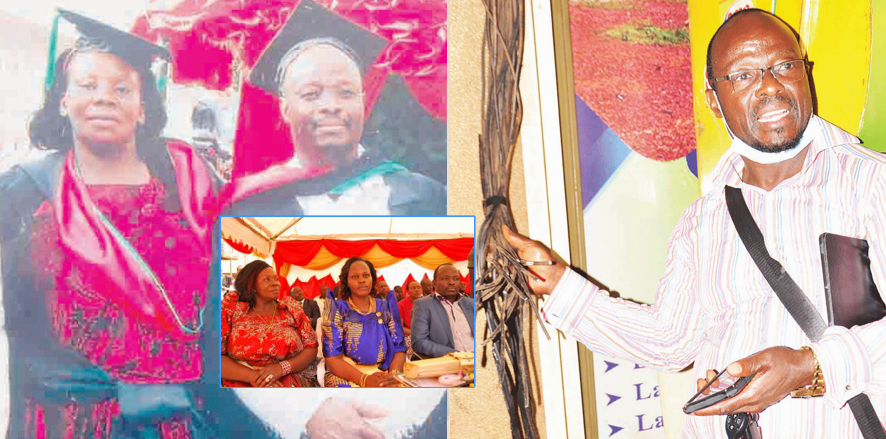 In an article published by Bukedde newspaper, Nantume reveals that Samona is fully aware of the circumstances surrounding the birth of both children as she even revealed that she conceived the first child while accompanying Samona to a traditional healer.
"I conceived the first child outside of our marriage when I accompanied Samona to a traditional healer for treatment, At that time, I was very young, and I explained everything to Samona. We agreed to raise the child and continue our marriage." says Nantume.
She adds that regarding the second child, she conceived during a visit to Namugongo for Uganda Martyrs' Day celebrations and once she found out she was pregnant, she told him and he agreed to take care of the pregnancy.
"I again explained everything to him, and he accepted to raise the child," she added.
Meanwhile, Sulait Kasumba, Samona's brother, revealed that while the story has just come to public light, the tycoon conducted DNA tests on his children eight years ago and discovered that some of the children were not biologically his, Kasumba stated that he agreed to continue taking care of them but requested them to refrain from using his name.