Having suffered together and endured poverty for years, Comedian Kapere has been seen live on camera crying and begging his wife and mother of kids not to leave him with the new man she has been spotted with for the past couple of days, he has also begged the man to let his marriage prosper in peace.
Speaking out on Spark TV during an interview, Kapere was in tears as his wife known as Mama Trump is on the verge of being snatched by Kampala's rich men.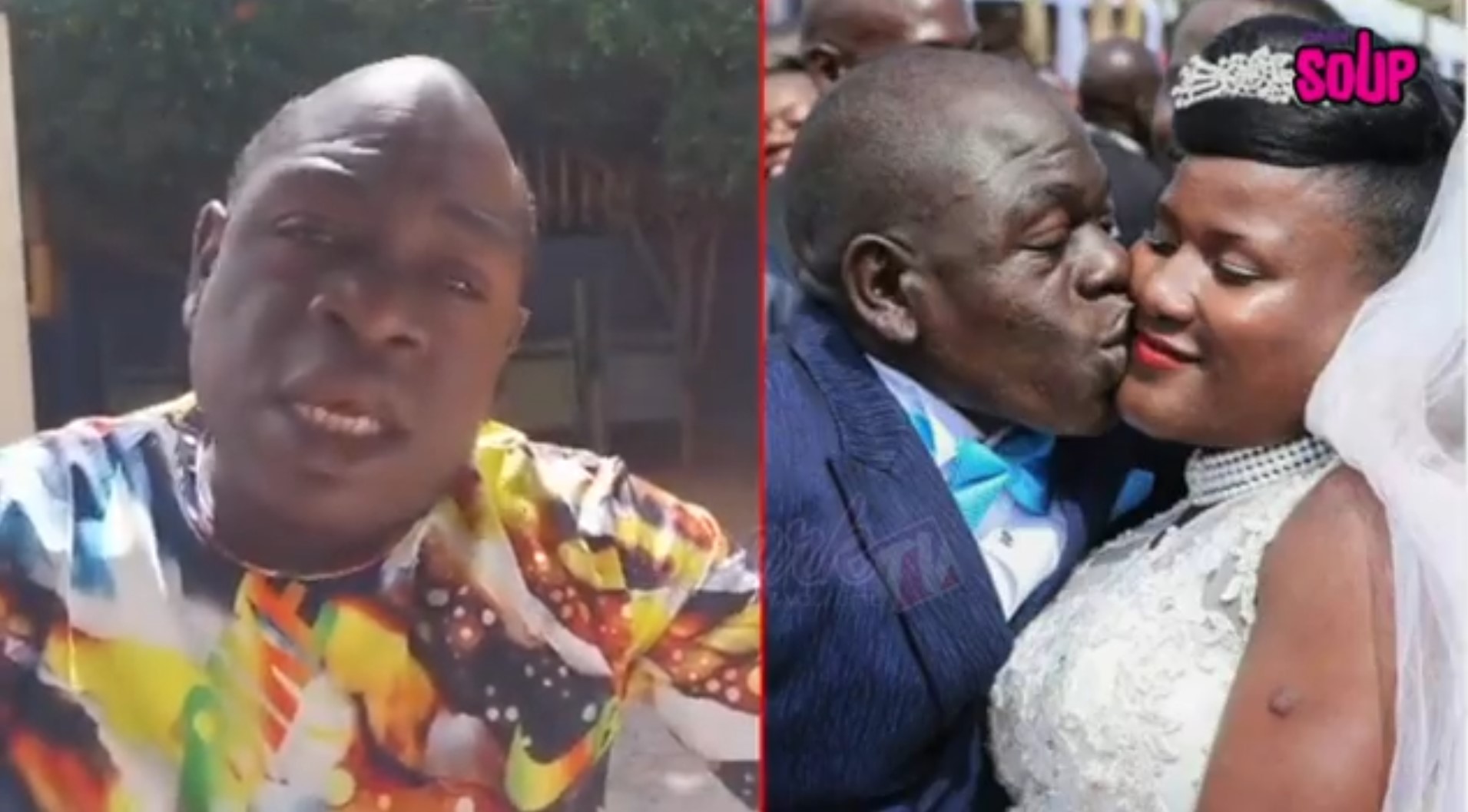 Kapere appeared in the media asking for help because his wife is leaving him with children and he doesn't have where to put them.
He stated that he found messages in the wife's phone of a man trying to date her. He feared confronting her because once he does so the wife may get an excuse and end up leaving.
Kapere appealed to well-wishers to help him construct a house so that the wife doesn't leave because once she leaves no woman is going to love him.
"I found my wife cheating I read through her phone. There is a man trying to take her away from me and I am scared. I don't have where to stay once she leaves me I don't have where to put the children. I want to request well-wishers to help me construct a house for my family so that my wife doesn't leave," Kapere said.
Watch his interview below;