Sheebah Karungi's make up artist Kamara Adrian must be one of the luckiest men in Uganda after jumping on a chance to dance with self-styled feminist.
Perhaps after winding up her day's work as the vice president of Ugandan musician federation, singer Sheebah Karungi decided to kill off her stress with some little party at club guvnor.
Luckily for her, she had tagged along with both her fashion designer and make up artist who she gladly opened up to as the night went along.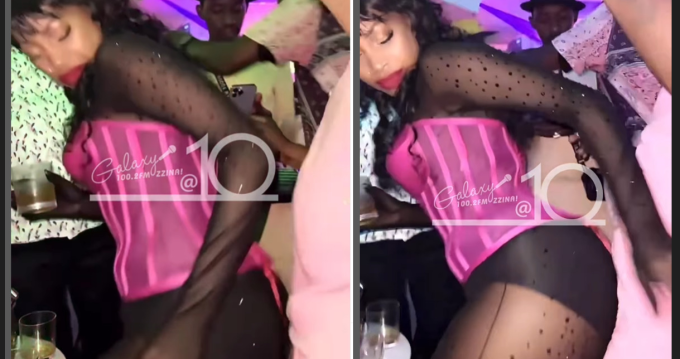 From the videos shared on social media, Sheebah can be seen getting jiggy with her make up artist Kamara Adrian as the pair danced and squeezed each other all night long