The beef between Zari and Fantana is blowing up. The tension between the two started growing after Zari assured Fantana, real name Francine Koffie, that Diamond Platnumz won't date her.
In the Netflix series 'Young, Famous and African' in which the trio has roles, Platnumz is seen kissing Fantana.
This happened in episode three of the nine-part season two.
In the proceeding episodes, Zari and Fantana start bickering over their intentions with Platnumz.
On one hand, Fantana is claiming that Zari is jealous because Platnumz, who is Zari's baby daddy, has picked interest in her.
Zari claims she is not jealous and she assures Fantana that Platnumz is just telling her what she wants to hear because he wants to have fun with her.
Fantana says that she's aware of that and she is just after fun, too.
In the eighth episode, they launch into ad hominem, with Fantana calling Zari "fucking old enough to be my mom."
Fantana further says Zari "is an old bitter bitch."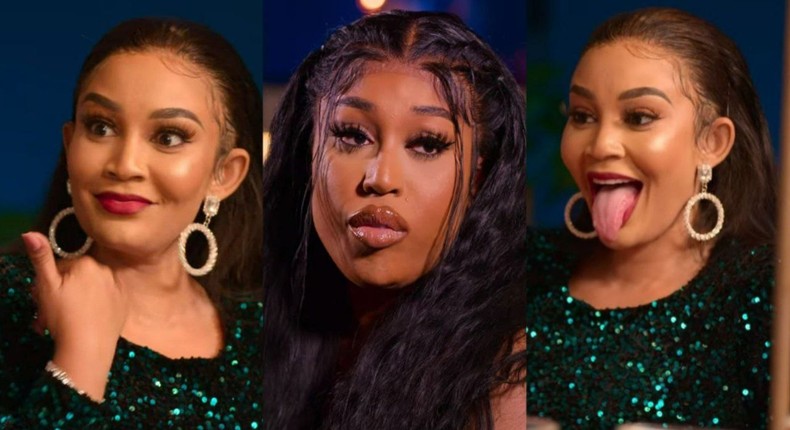 Zari calls her "a young slut".
Fantana says Zari wears fake designers and that she is not a billionaire
"You fake designer-wearing old bitch," Fantana tells Zari in episode eight.
On Saturday evening Zari took to social media to lash out at Diamond Platnumz for lying to Fantana that she (Zari) had proposed to him having a third child together through surrogacy.
In a longwinded missive, Zari said it's Platnumz who has always wanted them to rekindle their romance, not her.
She also said Fanta has a fake body obtained from plastic surgery.
In a response post to Zari, Fantana said Zari's body is fake and that she is not a billionaire as she claims.
Fantana wrote: "… do u know what it means to be a billionaire? i guess their just handing out billionaire status title for free. Someone please give this lady her medication
"5 bbls? you literally have reconstructed your entire body to look like me. Have you seen where your belly button is?
"Failed career? what did you accomplish when you were 25? you found access to an iPhone and bought internet and built a fake ass life F and let's not forget your sex tape since you think you're better than everyone, & now you're married to a high school boy. I look like a she/he? you literally SHAKE anytime you see me, be for real."
Fantana joined the series in season two.