The Speaker of Parliament, Anita Among, has urged colleague speakers and legislators of the East African Community (EAC) to stand with Uganda in protecting the morals and values of the region's future generations.
"We recently passed the Anti-Homosexuality Bill, 2023 and it is due for assent. The Parliament of Uganda is a people-centered institution and we humbly request for your support in identifying with what we have done to protect our cultures," said Among.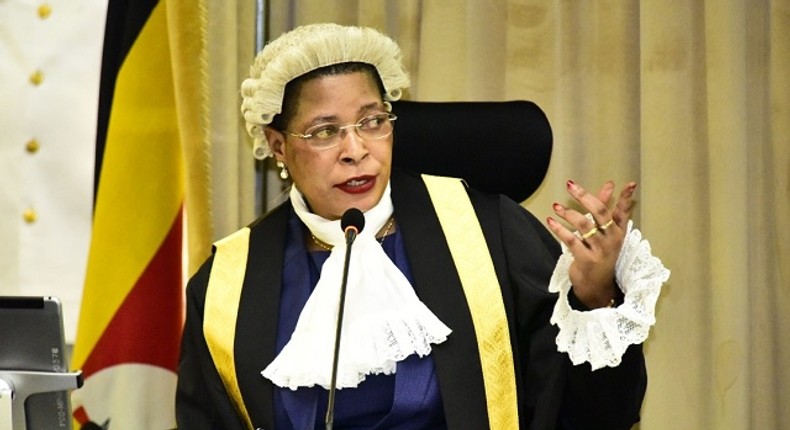 She made the call during a virtual meeting with the Bureau of Speakers of national legislatures and the East African Legislative Assembly (EALA), held on Friday, 19 May 2023 in Arusha, Tanzania.
The meeting, among others, considered the draft Bill to establish the Bureau of the Organ of the East African Community and the enhancement of cooperation between EALA and regional parliaments.
"Amendment of section 9(1) of the Bill is important for us as Speakers of the Community because it will help us to easily collaborate amongst ourselves and the East African Legislative Assembly," the Speaker said.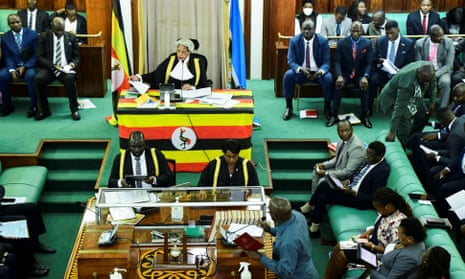 She rallied regional Speakers to support the establishment of the East African Parliamentary Institute, which she said will facilitate capacity building, benchmarking, and deepening cooperation within the region.
Among briefed the meeting that Uganda is set to host the Third Ordinary Session of the Sixth Pan African Parliament between 19 October and 05 November 2023, and the Speaker's Forum for Commonwealth Parliaments and Presiding Officers, in December 2023.
During the same meeting, she also urged the state national assemblies to support the bid by Uganda, Kenya and Tanzania to host the Africa Cup of Nations (AFCON) in 2027.
The Speaker committed the Parliament of Uganda's support towards the bid by Dr Tulia Ackson, the Speaker of the National Assembly of Tanzania, to take on the leadership of the Inter-Parliamentary Union (IPU).
She also expressed interest in a position at the IPU.
"I would like to inform the meeting that I will also place a bid to take on the Chairperson of the Geopolitical groups of the IPU, and I request for the support of the Bureau," Among said.
She committed Uganda's timely payment of membership contributions to the EALA, to support the Assembly's activities.