A man in Mubende identified as Joseph Ngoma who was seen in a viral TikTok video chewing and molesting an underage girl has been arrested by Kampala police days after faking in death.
According to reports we receuved, Joseph Ngoma allegedly filmed himself coercing a 16-year-old girl into adulthood acts that sparked outrage among Ugandans who saw the video on his TikTok account.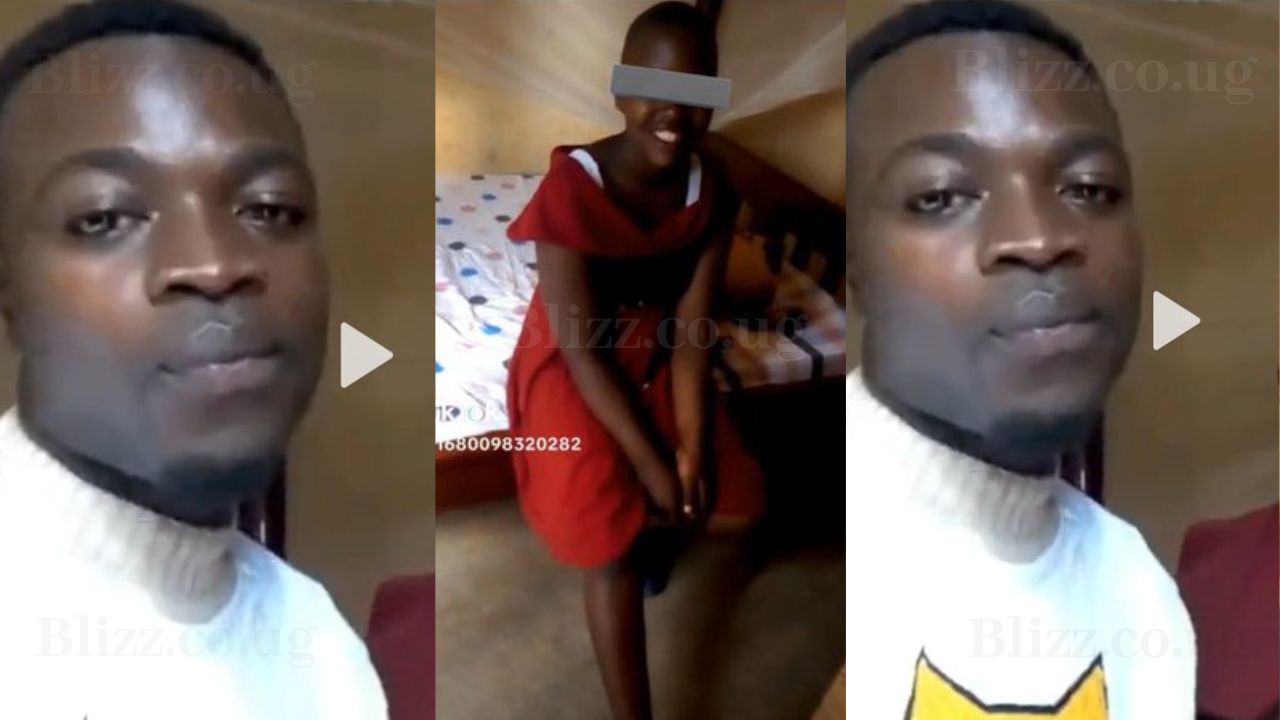 The Police spokesperson Fred Enanga has now revealed that the suspect was apprehended from a hideout in Kintintale, far from the scene of the crime.
"We would like to confirm that the territorial police in Mubende in close coordination with KMP East at Kitintale police station managed to track down and and arrest a suspect who recorded himself in a video that was shared on social media platforms sexually assaulting, kissing and molesting a 16 year old student in a lodge," Enanga said.
Apparently, the 16 year old victim left her home and boarded a boda boda rider to go for school holiday coaching. "But when they reached Madudu trading centre, the suspect created an excuse that he wanted to branch and pick a few things from his home."
It is said that they rode for about 100 metres along Madudu-Mubende road but instead this man stopped at a bar and lodge where he booked a room.