On this World Press Freedom Day suffering employees at the formerly Naguru based upcoming television station SEE TV Uganda that was abruptly closed after it's owner Brutus Kagingo sold it to renowned Pastor Tom Mugerwa of Mutundwe Christian Fellowship, have bravely come out in media to reveal their untold suffering caused by their heartless employers.
These led by their team leader Badru Baxter Nsubuga and other bold employees at the ill-fated station revealed how their former employers CEO Brutus Kagingo, MD Hope Kagingo, Founder Dr. Warren Namara of State House Health Unit and cheif operations officer Farouk Wasige, have deliberately refused to pay them their arrears of ten months from March 2022 to December 2022, including their NSSF and compensation now that the station has been sold to a new owner.
During a press conference organized by Uganda Journalism Association-UJA at their offices in Kawempe, graced by Hon. Teddy Nambooze the Woman MP of Mpigi District and also the chairperson of the Parliamentary Forum on Media, the aggrieved journalists requested Parliament, UCC, NSSF, URA, Ministry of Labour and other concerned authorities to help them get their money before the sale is completed, as their former employer is not willing to pay them as promised, yet he received the money from Pastor Tom.
In a deal rumored to be worth over Ugx.3Billion, the over 70 former employees who were not given a single coin, cried of disrespect, neglect, abuse, intimidation and torture from their former employer Brutus Kagingo who has been lying to them all along, ended up betraying them and caused them a lot of suffering.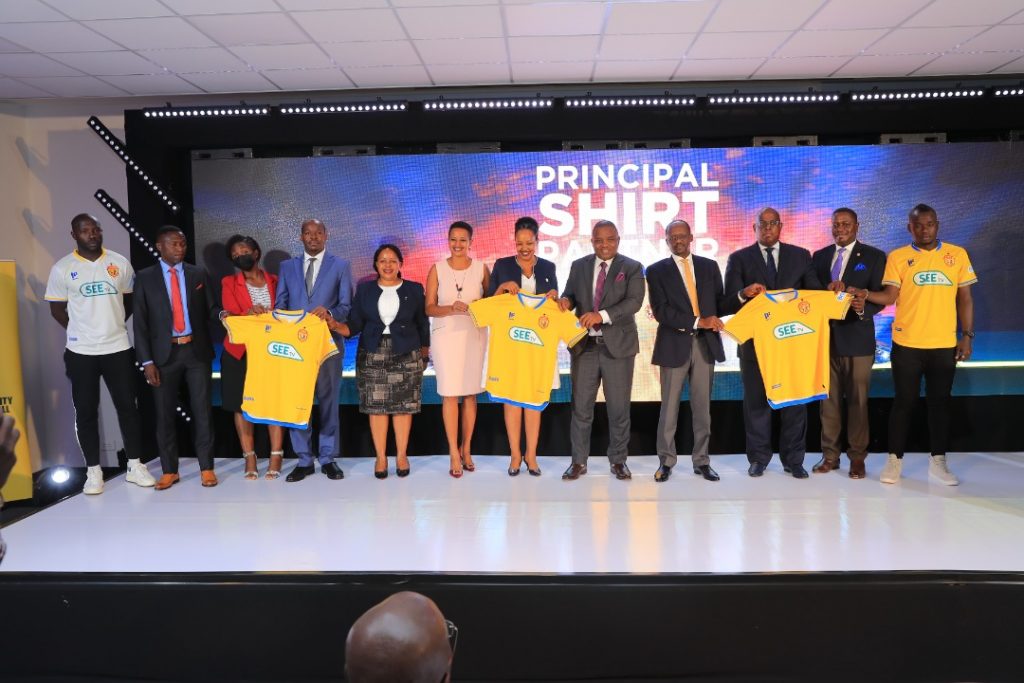 Today on the floor of parliament, Mityana Woman MP Joyce Bagala presented their issue in parliament, compelling speaker Anita Among to order private media owners like Brutus Kagingo and Hope Kagingo to pay their workers or else face the harsh arm of the law.
These SEE TV suffering journalists have also called upon the new owner Pastor Tom Mugerwa and his team to help them get their salaries, or else he will be taking on a cursed channel full of people's tears.
https://fb.watch/kimhBWUhPi/
https://www.facebook.com/DailyMonitor/videos/265517832569276/