After holding multiple succesful editions in Uganda, TV presenter Douglas Lwanga together with his team thought it would be a good idea to export the Purple Party Tour to Dubai but to their surprise, very few Ugandans turns up hence registeringg  a major flop.
This left so many Ugandans wondering why the so called TV Giants, Douglas, MC Kats, Kawalya Kaiyz, Isma Olaxess, Sandra Lian, DVJ Mercy Pro and all the others failed to gather enough people for the advertised show.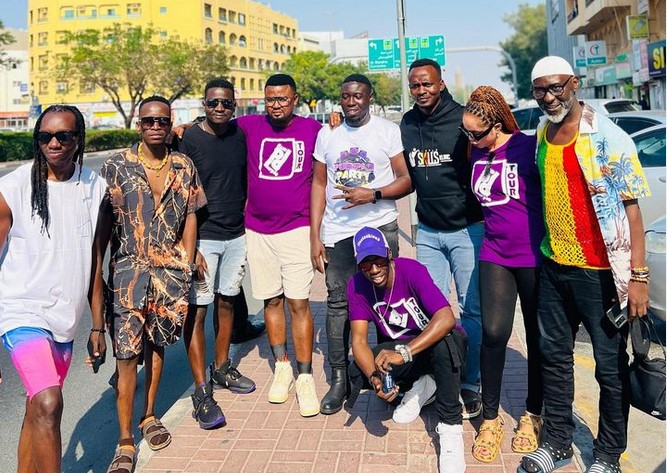 The show took place on Sunday 05th March at Club Venom in Dubai and was mostly attended by people with free invites. These were mostly influencers stationed in Dubai and the media people who moved alongside the Purple Party team.
The low turn-up has been blamed on poor marketing and promotion. The show dominated Ugandan media airwaves and a few media ads were run in Dubai and online platforms which led to such a huge loss.
Some people have blamed Douglas for choosing blogger Isma Olaxess as the brand ambassador for Purple Party, and not booking any artistes, hence Dubai party-goers refused to pay to see just mere bloggers and fake presenters like Kaiyz and annoying Sandra Lian.
The flop of the Purple party Dubai tour is also blamed on the fact that these NBS presenters deliberately refused to fight for suffering kadamas in the UAE, but chose to stay quite hence this was revenge for their misbehavior.