The Uganda National Examination Board (UNEB) together with the Minister of Education and Sports, Janet Museveni, are expected to release the 2022 Uganda Advanced Certificate of Education (UACE) exam results on Friday, March 3, 2023.
This is the last batch of the 2022 results to be released by the Board.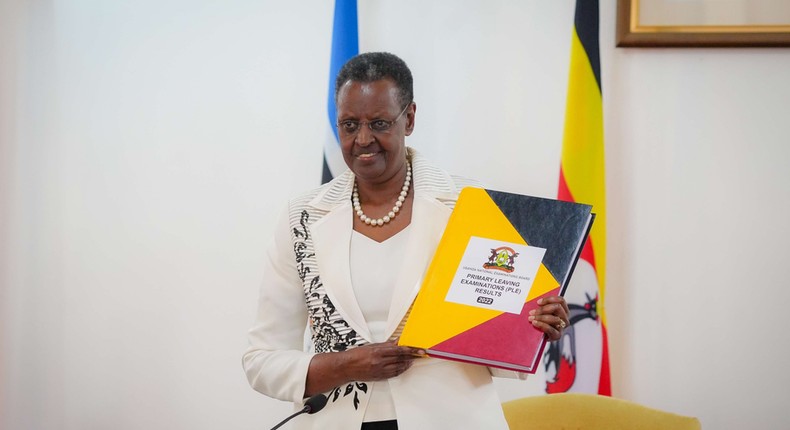 The first two sets of the end of cycle examinations; Primary Leaving and Uganda Certificate of Education exam results have since been released.
The State Minister for Higher Education, John Chrysostom Muyingo, yesterday confirmed that exams will be released on Friday at 11 am.
Just like other results, UACE will also be released at State House in Nakasero.
Officials from the examinations board are thus expected to brief the Minister of Education today about how the 2022 senior six candidates performed.
Over 98,000 candidates sat for the 2022 UACE examinations.
In the previous exam releases, UNEB registered an improvement in performances. In the Primary leaving Exams (PLE), for instance, a total of 114,617 (representing 12.1%) passed in division in 2022 compared to 81,864 (representing 11%) in the same division in 2020.
However, it also important to note that there was an increase in the number of candidates who registered for PLE exams.
A total of 832,654 candidates from 14,691 centres registered for the PLE exams in 2022 compared to 749,761 in 2020.
UNEB reported a reduction in the failure rate after the candidates who sat for the 2022 Uganda Certificate of Education (UCE) posted better performance than their colleagues who sat for the same examinations in 2020.
The UNEB executive director, Daniel Odongo noted that there was an improvement in performance of candidates this year given an increase in the number of candidates who passed in division one and others consecutively.