The Brighton fairy-tale continues! Liverpool have been handed a bitter defeat at the hands of Brighton with two goals in the second half. Solly March picked two goals and Danny Welbeck added another to pocket three precious points for Brighton.
Brighton enjoyed a good command over the Kops in the first half and looked very dangerous as Liverpool largely struggled. They had good possession and played 'their system' to their advantage. With high wingers, they caused Liverpool a lot of problems as their full backs could not go forward.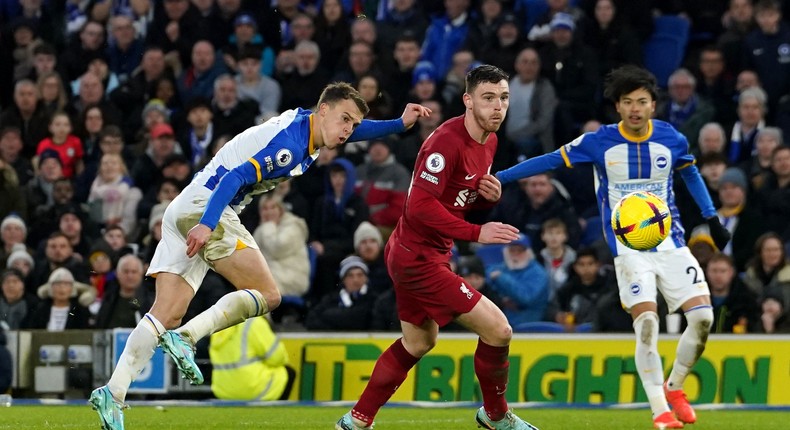 Mo Salah and Oxlade Chamberlain had a number of good runs but there was lack of support to feed the offensive.
Solly March found the breakthrough barely a minute into the second half. They caught Liverpool in possession after a poor touch from Joel Matip. Alex Mac Allister nipped it and Mitoma poked the ball setting up Solly March who converted from close range.
In the 52nd minute, March doubled the advantage.
Evan Ferguson slid the ball through March on the edge of the box. He picked out his spot and drilled it accurately into the far corner.
Danny Welbeck added the third to complete the Brighton onslaught.