Songstress Rehema Namakula made it clear that she won't be leaving Dr. Hamza Ssebunya.
"Please, can Mr. Sebunya be chucked? That baby being chucked? I'm in marriage for the long haul, those are your issues. That one can't be chucked, please," Namakula said when she was asked to clarify rumours that their marriage was on the rocks.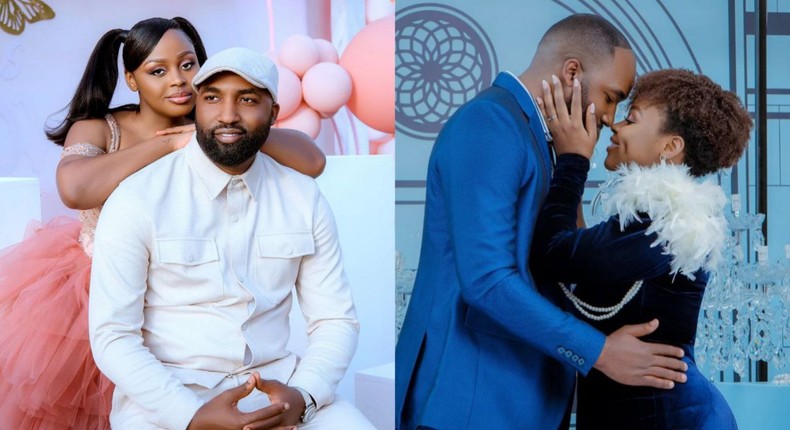 Rumours that the romance between Rema and Dr. Ssebunya was becoming shaky started after the latter was seen in quasi-cozy pictures with a beautiful young woman.
But the lady would later clarify that the pictures were shared by someone else on social media and they had been taken on her birthday bash. Dr. Ssebunya was invited to the party by her husband.
There have also been rumours that Namakla is dating Mr. Lee, a member of B2C, as she occasionally hangs out with them. But it's also important to note that she has a song with the singing trio, so they could just be friends.
Meanwhile, this is not the first time Namakula is publicly praising her husband.
At an introduction ceremony: "Honey, I appreciate you so much for accepting to pick me from many… I Rema Namakula. I used to pray for it and fast, asking God to also give me mine. God is not corrupt. God doesn't take a bribe. And because of that, my friend, my father, our daddy, I have a gift, I want to tie you. I'm ready. Sit, relax, enjoy the love ride."
Before dating Dr. Hamza Ssebunya, Namakula was with Eddy Kenzo, with whom they have an 8-year-old daughter named Aamal Musuza and she broke up with him in 2019, making her romance with Hamza public.
The doctor and the songstress had their first child on November 7, 2021. She is called Aaliyah Ssebunya.