Uganda Police has revealed that a total of 55 people perished in road crashes across the country in just four days during the just concluded Christmas season from 23rd to 26th December.
Addressing journalists at the police headquarters in Naguru, the traffic police spokesperson, Faridah Nampiima, noted that the 55 people were from the 267 road accidents across the country that also left 212 other people seriously injured.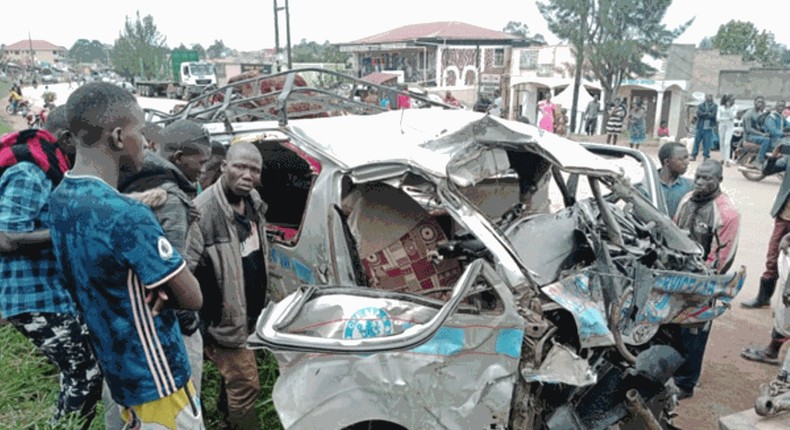 Over 3,500 traffic offenders were arrested during the same period, according to Nampiima.
She revealed that there was a slight reduction in the number of road crashes this year from 272 in 2021 to this year's 267 accidents.
Nampiima urged motorists and other road users, especially pedestrians who made the most victims to take extra care as the festive season continues.
In a bid to reduce road accidents, traffic Police emphasized the need for drivers to avoid moving without triangular reflectors in their vehicles.
A triangular reflector is a warning sign usually made of plastic and metal that has a highly reflective surface and is used to alert other drivers and road users that they are approaching an unexpected stationary vehicle.
Early this year, Traffic police introduced measures to curb indiscipline on the roads.
The measures included: Establishing barriers at identified black spots and speeding zones which will be manned day and night, increase motorized patrols, strengthening operations on speeding using the already deployed speed guns and carrying out operations on reckless driving and other offences that are largely responsible for road carnage among others.
Police said all offenders will be issued with express penalty tickets except for offences of failing to stop, drink drive, causing bodily injury where offenders and any repeated offenders will be produced in courts of law.
A total number of 40,760 traffic violators were arrested and issued with EPS tickets on various traffic offences at various check points in the whole country between 1 and 30 May this year. These included 1,855 cars, reckless driving 6,978, Not wearing Seat belts 3,156, Invalid driving licenses 3,644, Driving without Third party insurance 3,403 among others.