Musician Edrisah Musuuza, known professionally as Eddy Kenzo, said he found it necessary to meet Dr. Hamza Sebunya because he wanted to ditch the past and focus on the future.
"It was a good picture," Kenzo said when he was asked why the two met and even shared a Kodak moment.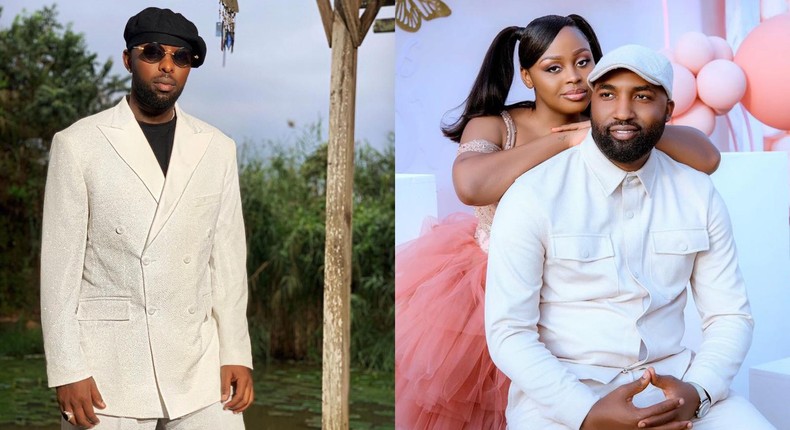 "It shows unity, it shows moving forward, it shows a lot. Anyone who is knowledgeable, when they look at that picture will learn something. No matter what happens, life goes on. And we have to create a beautiful community, a beautiful environment for us. I don't have a problem with him. The past is past."
Rema Namakula, who has a daughter with Kenzo named Aamaal Musuuza Malaika, left him after dating for six years to initiate romance with Sebunya.
Kenzo's meeting with Dr. Sebunya earlier this month was a surprise, considering he wasn't happy with the way their relationship ended.
The Sitya Loss singer, who described Dr. Sebunya as a "brother", said it was "the first time" they were meeting.
In October, the Grammy-nominated singer said that he cried for the first time in public when Namakula ended their romance to date Dr. Sebunya because he felt she had betrayed him.
"When I was seen crying, what drew tears out of me were family issues. A person I had been with for many years, whom I moved from one level to another, we helped each other, and that person is seen in videos… trying to send me back to the village. That thing pained me a lot because it reminds you of what you have been through, where you have come from and where you have reached," Kenzo said.
"You ask yourself, why she is dealing with people she is known for two months to send me back to the village, and yet we have a child that will bind us together for life? That thing hurt me and drew tears out of me. But no one should deceive you that someone will say things that will draw tears out of me. You can't say anything that will scare me."
Kenzo and Namakula dramatically ended their relationship in 2019.