Brazil's national team dedicated their astounding show against South Korea to global football legend Pele.
The Brazilian legend and three-time World Cup legend is battling cancer and is reported to be palliative care as his condition is being monitored.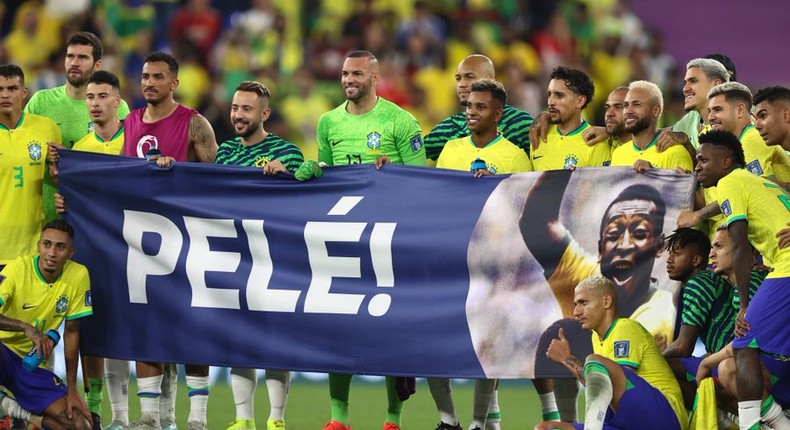 Pele, would disregard rumours that he was in critical condition and stated on official social media channels that he would tune in to watch the last 16 match against South Korea.
Brazil, perhaps motivated by the gesture, put up quite a show showing off their classic Samba flair, skill and speed and scored four goals in the first half!
South Korea would pull one back in the second half as the game ended 4-1 setting up a quarterfinal clash against Croatia.
There was a tribute to Pelé from the Brazil fans in the 10th minute, along with the players showing their support for the legend.
In the 10th minute (in reference to the legend's shirt number) at the 974 Stadium the fans unfurled a huge 'O Rei' banner, in homage to the player who is currently in hospital.
At full time, the players posed for a photo with a huge banner in support for Pele.