Singer Racheal Namiiro has proven that it is very rare for a Ugandan woman, most so a celebrity to be dating only one man after guessing another man Godffrey instead of her real boyfriend David making her miss out on a wedding proposal.
Radio presenter Shifah was asked by David to surprise Namiiro with gifts which included a brand new Toyota harrier through her YouTube show called Wewunyise Omwagalwawo aka Surprise your loves one.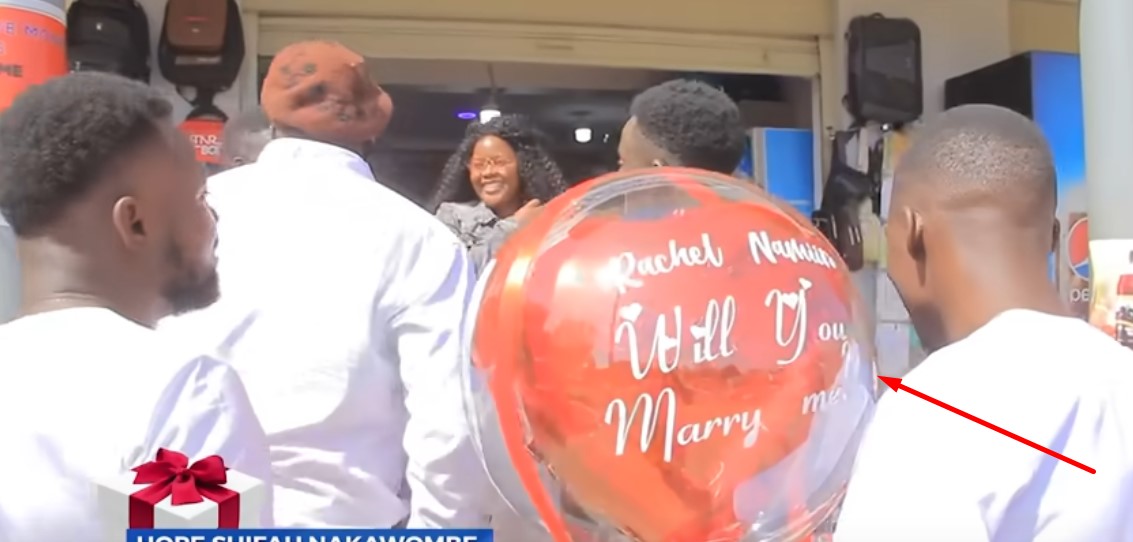 When the singer was asked to guess, she mentioned two different names. But David's was missing on the list. After the guess, the presenter put Rachael on phone with David who expressed his disappointment.
"Madam Racheal, it is me David from America. Rechel I cannot forgive you for what you've done. So everything you've been telling me everyday that I am the one you love, that you have only me, all the things we've gone through what did you mean?" Angry David said.