A video clip and Pictures of an unidentified TV man squeezing his cassava live on NTV Mix show is making rounds on social media and have landed the station in trouble.
When the country went back into lockdown so as to beat back COVID-19 case surge, several top local stations came up with entertainment shows shows to enable the populace cope up with anxiety and stress.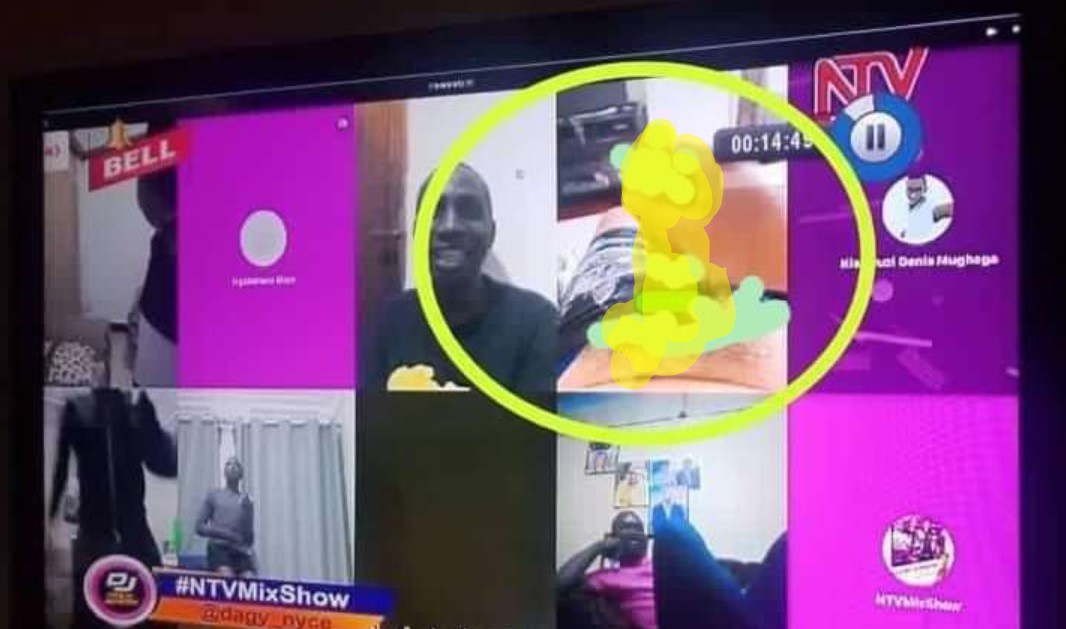 As they do take viewers into a music show down, many are requested to send video clips to showing how they are taming their leisure back home.
Shockingly, during the NTV Mix show that airs every Friday night, a notorious misbehaved thereby playing with his wh0oper live on TV.
This has sent concerned social media keyboards into mixed reactions with many wondering how desperate Ugandans are ever since the lockdown was imposed for the second time.