Even though President Yoweri Kaguta Museveni announced a ban on movement of non essential duties and told every other Ugandan to stay home, some were seen walking to town to work which has forced Police to chase them back home.
Police faced a difficult time chasing those that had gone to town to work and probably open up their shops, despite the ban on public transport they had walked to town to open their shops.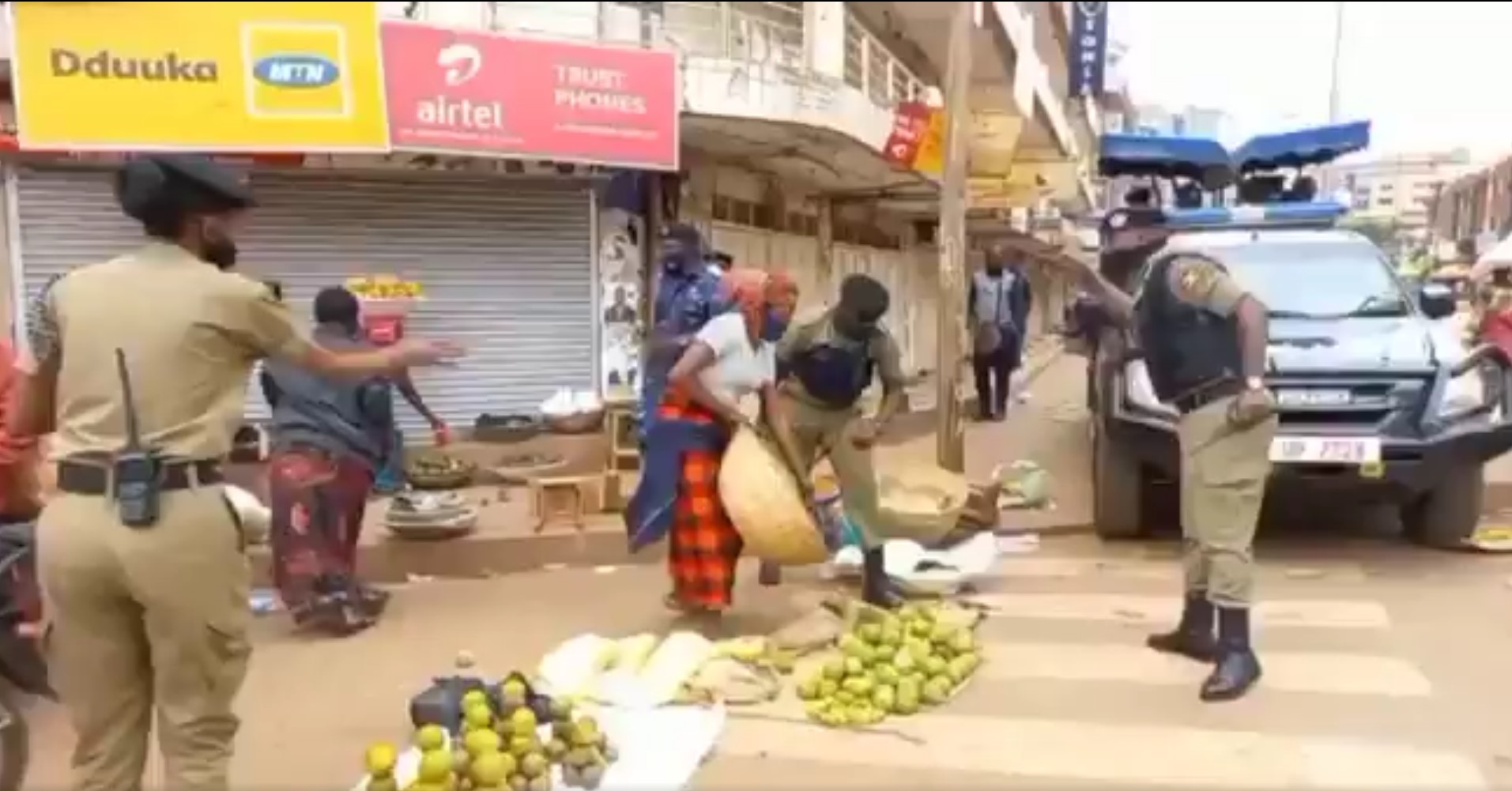 Police chased people out of Kampala City after President Museveni on Friday evening announced more measures to contain the surging cases of Coronavirus in Uganda.
Even Kikubo traders who had turned up at Kikuubo to work today, found it locked following Presidential Museveni's directive yesterday, to curb the spread of Covid-19.
Police officers also ordered fruit vendors to leave the streets downtown Kampala after President Museveni on June 18 announced new measures to contain the surging cases of Covid-19.
We have also been alerted that as the Police is chasing people out of Kampala, they are also allegedly arresting everyone pulling out their phone to take photos.