For years people have been wondering who the lucky girl chewing city tycoon Ham Kiggundu's money is but now our snoops have landed on his Proud Girlfriend, a KIU Student called Martha Ainomugisha and we have all the details and photos.
According to exclusive info by one of our spies, Hamis Kiggundu and Marth Ainomugisha are dating, chewing each other like crazy and are soon becoming an official couple.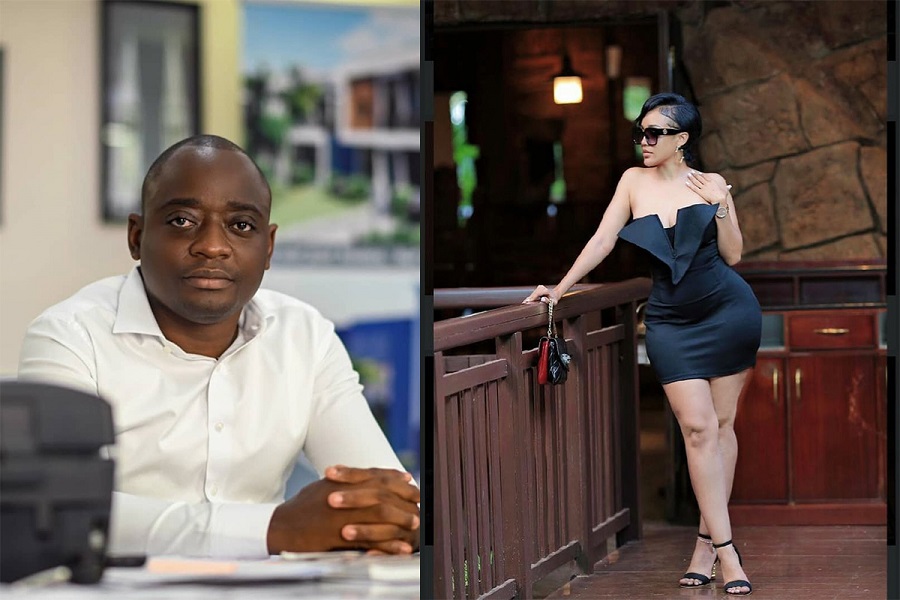 Hamis is dating a Kampala International University hot babe, most probably a muchotala and that she is the one driving the Kampala moneybags crazy.
We have also been told that Ham has rented a lavish apartment in the leafy Muyenga hill for Martha. We are told Martha also has unlimited access to the palatial home of Ham in Ggaba.
Going through Martha's social media, particularly her Instagram she put how she is Ham's official, under her profile she put as seen in the screenshot below:
Martha is ready to convert to a Muslim to secure the diamond ring from the city tycoon as they soon legalize their relationship.
Hamis is also reportedly madly in love to an extent that he has given one of luxurious Mercedes Benzes to the KIU damsel.
Martha is always viewed snapping herself cruising in the Benz around the tarmacked roads of Muyenga Tank Hill road.
Hamis Kiggundu (born on February 10, 1984), commonly known as Ham, is a Ugandan businessman, real estate and property developer, country loyalist, philanthropist, investor and book author. Ham is the Chief Executive Officer of the Ham Group of Companies.
Ham owns several homes but there's a palatial one located on the shores of Lake Victoria in Kawuku, Bunga, that has sent tongues wagging.