NBS TV presenter Katamba Edwine aka Mc Kats is in deep dilema after losing his step mother and aunt both to Covid-19 in a period of 24 hours leaving him with a 30Million hospital bill to foot.
Taking it to his social media, MC Kats stated that his step mother spent two weeks in the hospital battling COVID-19 and later breathed her last and before he could clear the hospital bills of his late Mother, his Auntie also succumb to the deadly disease and the cost for medication was overwhelming.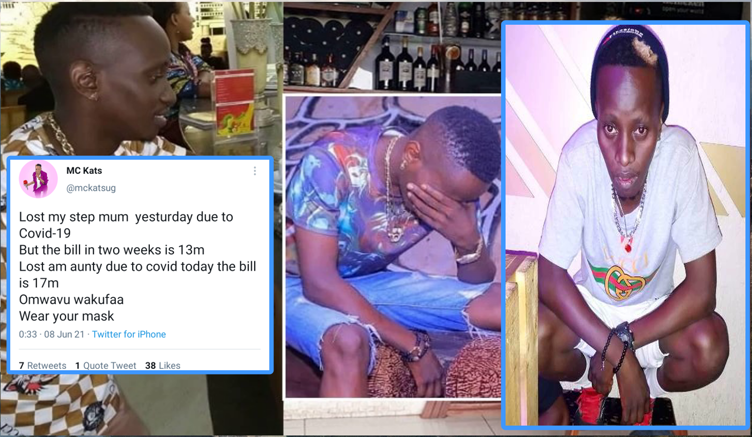 "Lost my stem mum yesterday due to Covid-19. But the bill in two weeks is 13m. Lost my due to Covid today the bill is 17m. Omwavu waking. Wear your mask." MC Kats tweeted.