The Chairman of the FUFA Electrol Committee, Mathias Bwire has declared Eng. Moses Magogo as the next president of the football governing body of Uganda, FUFA for the term 2021-2025.
The FUFA EC says other candidates that showed interest; Allan Ssewanyana and Mujib Kasule both failed to return their nomination forms in time and hence Magogo will run the office for third term which will make him the longest serving FUFA President, beating Kabaka Daudi Chwa the first FUFA President.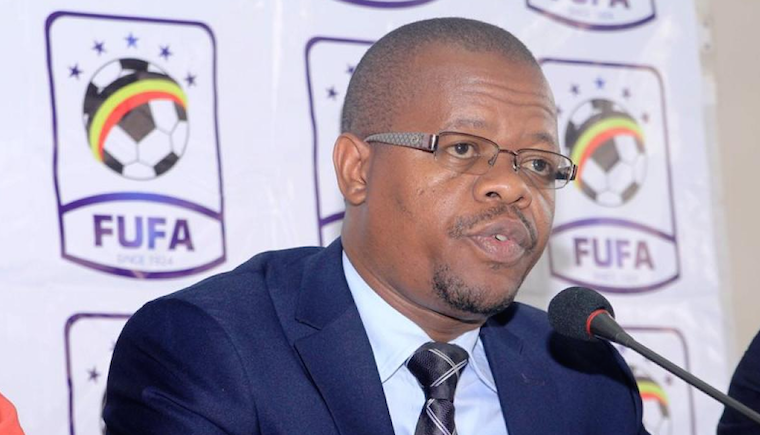 This the FUFA EC said…"FUFA Electoral Committee announces that two FUFA Presidential aspirants Mr. Mujib Kasule and Hon. Allan Ssewanyana picked and failed to return forms within the set deadline."
"The EC to Mr. Kasule and Hon. Ssewanya ….the prayers of the petitioners are rejected because the petition raised no serious ground that prohibited the petitioners from returning nomination documents with basic required information to enable him participate in the process. There was moreover no basis upon which the Committee could rely to assess their candidature'
"FUFA Electoral Committee announces that only one candidate Eng. Moses Magogo returned dully signed forms for the position of FUFA President 2021 elections. Magogo also named his 14 man Committee that was released to the media by the Electoral Committee."
The Full Executive 2021-2025.
FUFA President- Eng. Moses Magogo.
1st FUFAVice President- Justus Mugisha.
2nd FUFA Vice President- Darius Mugoye.
FUFA Exco Members- Regions.
Kampala Region: Dr. Apollo Ahimbisibwe.
West Nile Region: Rasul Ariga Ibrahim.
Western region: Frank Nakunzire.
Kitara Regin: Rogers Byamukama.
Buganda Region: Sam Mpiima.
North East Region: Richard Ochom.
Eastern Region: Issa Magoola.
Members:
Rogers Mulindwa.
Ronnie Kalema.
Ms. Agnes Mugena.
The 3rd Vice President will be ratified by the Assembly in Mable on 21st August 2021. The position is currently held by Hon Florence Nakiwala Kiyingi.