Masaka city tycoon Emmanuel Lwasa's heart breaker, Diana Nabatanzi is officially off the hook after introducing her new husband to her parents in a beautiful kukyala ceremony ahead of their Kwanjula.
According to trending pics on social media posted by the BBS Telefayina presenter, it all shows that it ended in bundles of joy as Nabatanzi introduced her concealed lover in the home of her parents over the weekend to seek a hand in marriage so as to eat their daughter efficiently.
In the pictorial, Nabatanzi is spotted body to body with her concealed lover as they rub shoulders after getting the green lights to move on as husband and wife.
"❤❤ BLESSINGS ARE LIKE HUGS FROM GOD," Diana Nabatanzi has reacted while sharing the good news through her socials.
Clad in traditions kuhingira wear, all seems to be no more but over as far as businessman Lwasa's curses towards a woman whom he believes conned him of his riches through showing him fake love.
Despite allegedly defying tycoon Lwasa's curses of not settling again into a marital home, Nabatanzi is one girlfriend that tycoon Lwasa will live to forget in his entire life and death.
Attention seeking Masaka city tycoon Emmanuel Kaweesi Lwasa has prophesied doom on heartbreaker, Diana Nabatanzi's new romantic affair.
This follows the shocking news broken by the BBS Telefayina presenter to in-laws including the city Casanova himself on Monday evening how she had held a successful secret Kukyala ceremony over the weekend of her concealed sumbie chewer into the home of her parents as they gear up for their Kwanjula.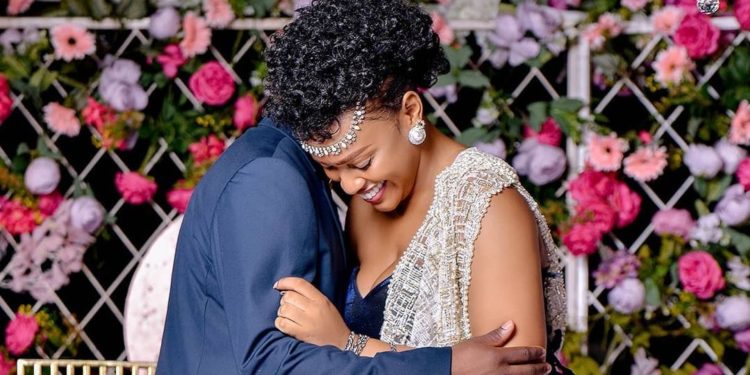 Not ready to die in his movie of exposing his former girlfriend's inhuman traits and treatment to the public, tycoon Lwasa through his socials has decided to pierce holes in the 'Kiri Kitya' TV show host's new affair thereby revealing how it will not last.
By making fun of it to the extent of relating it to the renowned Kalungu panga welding attacker Mohammed Kiddawalime and nurse Nakyambadde, Lwasa has assured critics how he is by far a better husband and provider in comparison with Nabatanzi's new sumbie chewer.
"MWALI MULABYEKO ENTE EBOGGOLA NGA EMBWA???? MULINA EKYALOOOO…. #Nakyambadde ne. #kiddawalime," tycoon Emmanuel Lwasa stated through his socials.