Singer Geosteady Blackman's ex and baby mama Prima Kardashi has pleaded for some peace of mind from social media keyboards trashing her body shape and let her enjoy her leisure with toyboy, Mr Henrie.
Lovey-dovey couple of Galaxy FM's midmorning show host Arinitwe Henry a.k.a Mr. Henrie and singer Geosteady's ex cassava chewer, baby mama Prima Kardashi flew out to Dubai for a romance spree.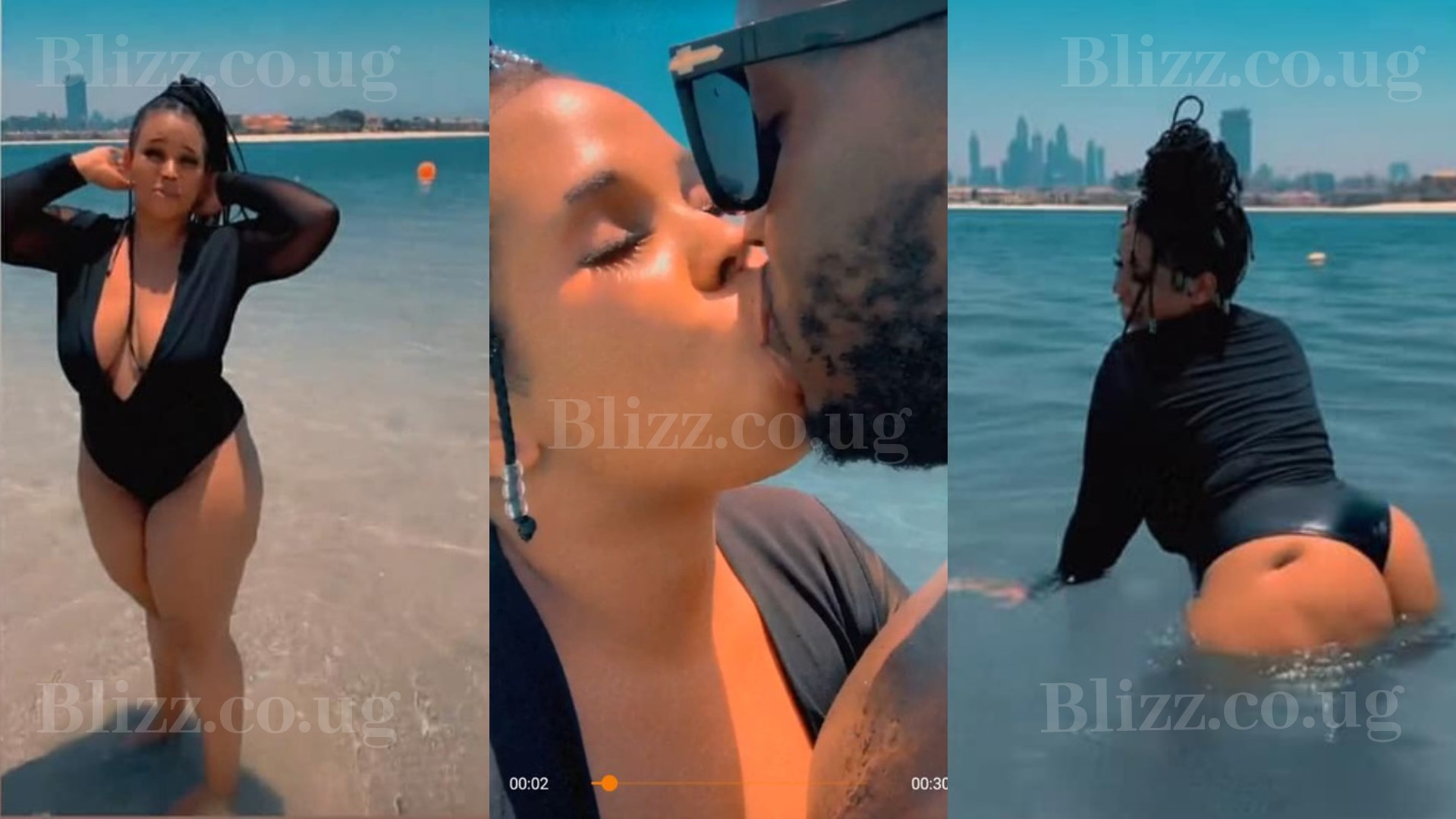 Its from the United Arab Emirates that Prima and Henrie through their socials have been swinging endless seductive pictorial moments while enjoying their romance in Dubai some of which leaving in-laws in mixed reactions.
With many going on to trash her physical features most especially her pin-holed butts, the CEO of Prima Tours Uganda has not hesitated to put her body tormentors in their places.
"So, you Ugandans want everyone to have a perfect body. Natunula nga emiwuzi naye ayogera. Am the Prima u will forever have. Nobody is gna change that. And I will wear anything I wish. U can say shit, just don't come near me. I don't force anyone to love me either! CEO in the making," Said Prima Kadarshi before deleting the post off her accounts.
Credit: Blizz.Co.Ug