Singer Leila Kayondo has come out to brag about chasing her former lover, SK Mbuga from her rental where the latter was previously frequenting with uncalled for visits despite their break up.
The developed comes days after Leila Kayondo apologised to her family and fans for embarrassing them following her rants about tycoon, SK Mbuga weeks ago and vowed never to abuse him again.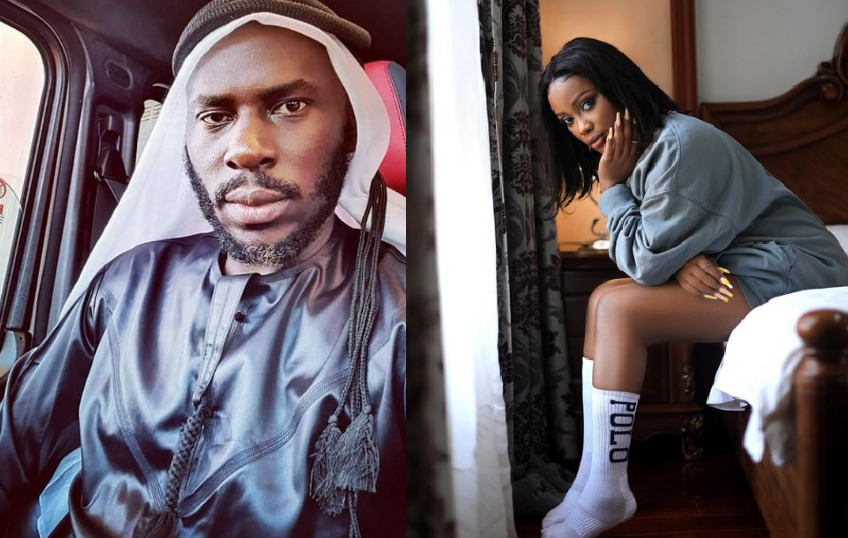 At the end of May, Leila Kayondo left social media buzzing after she attacked former lover, SK Mbuga publicly.
Through WhatsApp status, Leila labeled tycoon, SK Mbuga an educated fool and asked him never to come back to her rental.
Leila Kayondo.
In a live Instagram video, Leila Kayondo maintained that whatever she said about her ex-lover was real and she does not regret it because it is the truth.
Kayondo now says that though Mbuga knows where she exactly pours it, he no longer bothers her with visits having understood that anytime, he will be snapped and exposed to the public.
"I didn't forgive SK Mbuga but just let him move on with the earthly life. SK Mbuga no longer bothers me at my Kazigo caz he knows anytime, a snap might expose him," Leila Kayondo revealed during an exclusive interview with a Youtuber.
Watch the video;