Kawempe based upcoming singer Ashama De Saint has too lyrically responded to Allan Hendrik Ssali and his father, singer Bebe Cool after throwing jabs at UMA presidential hopeful King Saha in a song titled Matayo, a replica of Saha's song called Zakayo, a dis song to Bebe Cool.
The music war being fought by upcoming talents royal to the Gagamel Band CEO and King Saha is far from over as netizens continue to anticipate a music battle at Lugogo Cricket Oval between nemesis Bebe Cool and King Saha so as to weigh their levels.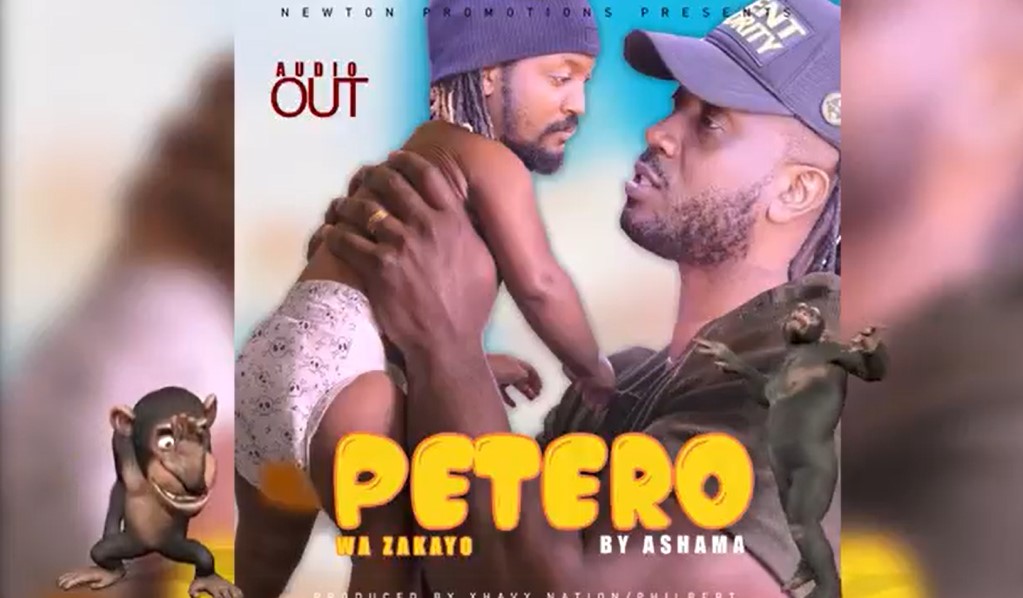 In his new song dubbed "Petero" that has the exact beats and sounds like King Saha's Zakayo, Ashama De Saint refers to Allan Hendrik and father Bebe Cool as 'young' and 'old baboons' who have got nothing to add to the local music industry.
Ashama throws jibes at Paper Daddy for undermining King Saha yet he forgets that he is baby baboon that is still dressed with pampers and a forsaken son who was reunited with his family while at an older age.
The art work of the song Petero shows Bebe Cool holding Allan Hendrick while dressed in baby pampers with photo shopped pictures of baby and mother Baboons literally referring to Allan Hendrik and his father Bebe Cool.
Watch Petero here;