Singer Big Size Bebe Cool has buried hatchet with UPDF captain Robert Namara after getting involved in a scuffle last Saturday when he scratched his car and pulled out a gun.
Over the weekend, Bebe Cool alleged that he was nearly shot by a man who pulled out his gun on him. The Gagamel singer revealed that while waiting in his car for a food order to be delivered while at Pier One Bar and Lounge in Ntinda, his car was knocked from behind.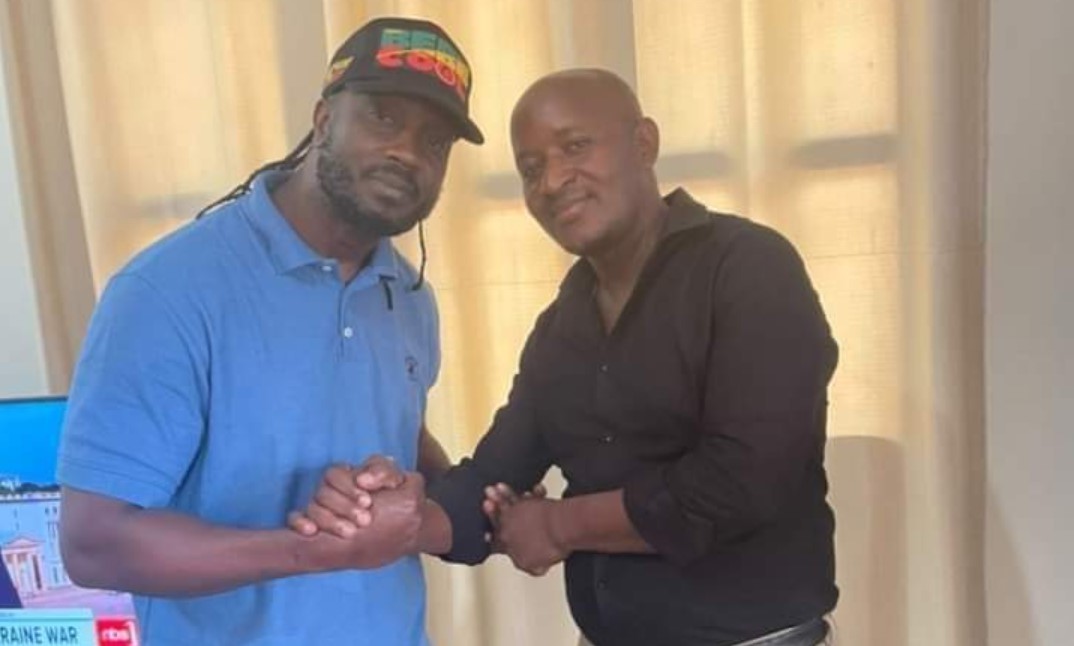 On getting out to see what was happening, the 'Tik Tok' singer was involved in a heated argument from a military man who has since been identified by law enforcers as Captain Namara and even pulled out his gun on him.
The "high" on UPDF captain was quickly disarmed before harming anyone and was immediately arrested.
However, upon reaching Ntinda police station, Bebe alleged that the man was rescued by other officers who allegedly stormed the station and put officers there on gunpoint before whisking him away.
Today, Bebe Cool and UPDF Captain Robert Namara have been spotted rubbing shoulders as well as shaking hands as a sign of reconciliation on Wednesday.
He has even went ahead to update the public about his decision to burry the bad blood with the military after last Saturday's scuffle.
"Whatever happened at the parking lot was an accident and we both take responsibility for our reactions that led to an outburst that we believe was uncalled for." Bebe Cool posted on his Facebook page.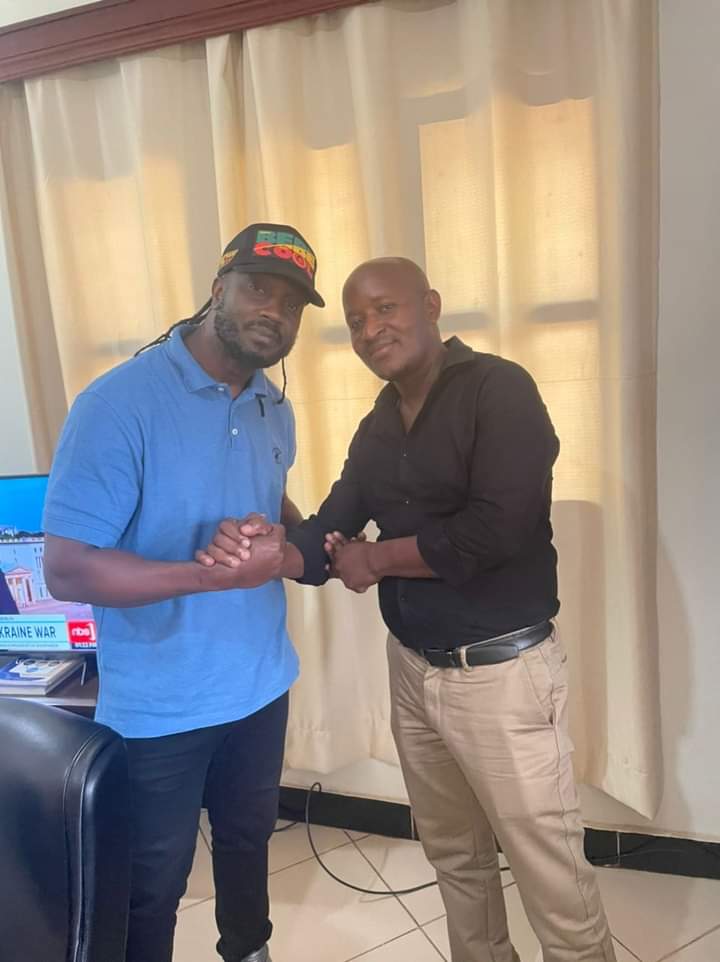 The development comes at a time when scuffle last Saturday Uganda Police confirmed on Wednesday how the six officers who responded and escalated the situation involving Bebe Cool and Capt. Namara at Ntinda police had been arrested as investigations continue.
Police managed to trace Captain Namara who was found at Gemini Medical Centre. "As soon as he stabilizes, we shall be able to record his statement," ASP Owoyesigyire reveals.