Julie 'The Heartbeat', widow to the deceased singer Martin Angume has finally linked up with new husband Samuel Sekajugo three years down the road ever since introducing him through a photo.
Speculations from elders that a 'misfortune of darkness' was lying ahead of their daughter's marriage was the lamentation then in 2019 when Julie 'The heartbeat's fiance failed to show up for the introduction ceremony at her ancestral home in Kiboga.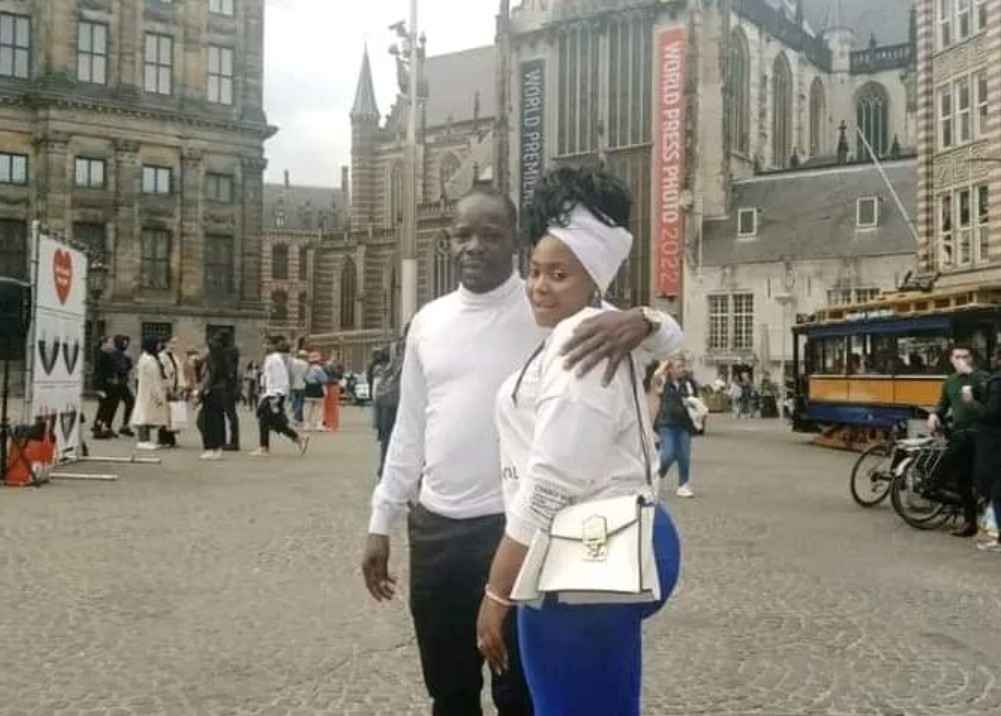 Held at her father's home Mr Ronald Ssemugga, the colourful ceremony attended by hundreds of people who were warming up to have a glance of their daughter's husband lost 'hair from their heads' on learning that the groom wasn't in attendance but his photograph.
Sekajugo had not turned up because his employers had declined to let him back to Uganda from Netherlands and the function went on smoothly after all the family members had been informed about it.
As the proverb goes 'Patience pains but pays', the latest on the Blizz news desk indicates how Julie 'The heartbeat' managed to fly and linked up with her husband Sekajugo in Netherlands last Friday and the later are set for a historical wedding and start up a family in the Dutch.
Congratulations!