Local musician Vivian Tendo might be loved by many, but her father is not a great fan of her music.  Vivian Tendo, who is responsible for songs like "Hajjati wa Hajji" revealed in an interview that her father, Pastor Godfrey Ntubiro, wanted her to do gospel instead of secular music.
The singer says they spent two years without any form of communication.
"I think my father wanted me to be like him but I ended up going secular. He taught me all the basics of music. I learned all the sol-fa notations and harmonies from him. He trained me to be a music expert. When I released my first hit, he became so angry together with other family members. He felt disappointed and it took me two years to connect with him again. It was a hard task." she said in an interview.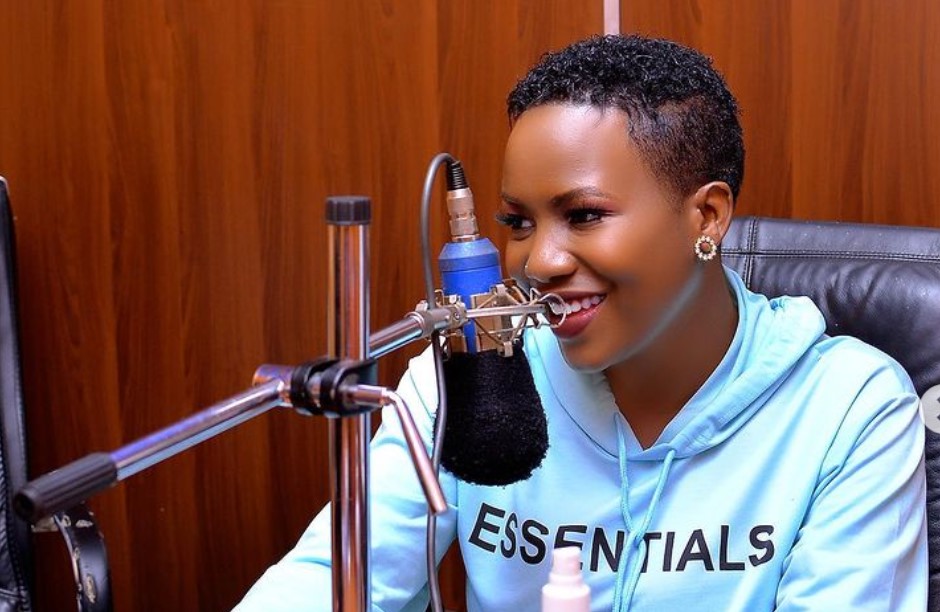 They two have since reconciled.
Vivian Tendo has had an easy foray  into the music industry. As soon as she started making music, she found her breakthrough. With songs like,"Hajjati wa Hajji" which brought her into the limelight, "Onyango" which won hearts of may Uganda cranes fans and "Mukati" which was a love ballad, she managed to buy her musical plot in the Ugandan music industry.
Well, it's not a surprise that she blends her music with that soft voice because she is a music teacher's daughter who learnt the basics from home and perfected her game.
At school, she was a choir leader and when it came to these church services, she was another version of King David. She enjoyed mostly music classes.
In an interview, she reveals to The Kampala Sun that that her father, Godfrey Ntubiro was a music tutor at Mityana Secondary School and Makerere College School so he wanted her to step in his shoes, not in this secular way. Ntubiro is now a music curriculum expert for secondary schools.
Vivian composed her first song in school. With her friend, she praised Bishop Kazimba Mugalu, and it was performed by the school choir. She has kept her musical education at par and is currently yet to graduate with a bachelor's degree in Arts in music and literature at Kyambogo University. She is also under Route Entertainment which is managed by famous song writer, Yesse Oman Rafiki.