An Online Entertainment news channel wrote that singer Jackie Chandiru begged to return to her exlover, Lawyer Alaka but she has now come out and opened up with the truth going bareknuckle.
It is alleged how 'Gold Digger' singer is struggling with survival and ways of reigniting her past glory of good living no wonder she is fighting tooth and nail to win a second chance from city lawyer Caleb Alaka so as to take her back as his wife.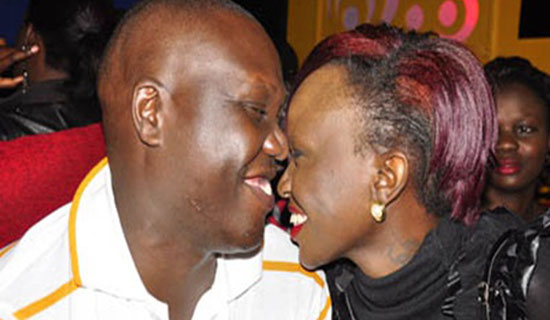 Reports also allege how Chandiru is on the verge of quitting music given the worrying times of survival that she is facing.
However, the Queen of the Nile has come up to treat the rumours with contempt to deny ever making a move back to the city lawyer and former bonkmate, Caleb Alaka.
"I'm very disappointed you can post such nonsense and even have the audacity!! I always had respect for you but I surely whoever is paying you is paying you enough..This is the old journalism..but clearly you have no problem!!!" Jackie Chandiru bitterly opened up.
Let's watch the space!