City smart wire and singer Pius Mayanja aka Pallaso has come out and opened up about rumors of him chewing fellow singer Sasha Brighton, recently known for chewing married Herbert Shonga.
Nannozi Joweria alias Sasha Brighton Kalungi was once deeply in love with Socialite Habib Herbert Shonga only that it all ended in tears, since then the Kawomeera singer has always revealed that she is single and searching for the right partner who is loving and caring.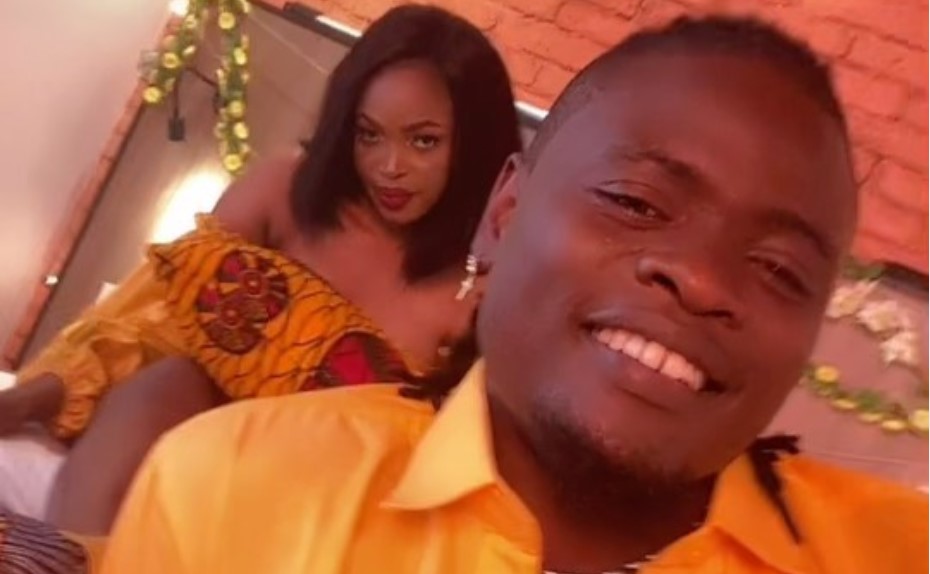 However besides all this, rumor has it that the Malamu hit maker, Pallaso is currently chewing Sasha's sumbie secretly.
Pallaso has come out and disclosed that he is not chewing her however much they are too close to one another.
"I have a studio at home and Sasha comes over cause we've got music projects together that are yet to be released, we've actually been spending so much time together lately but she has never slept at my domicile cause I do drive her back to her place even when it's too late like 3am". Disclosed Pallaso.
"Sasha Brighton is a smart, patient, caring and sweet talking lady that listens to me whenever I happen to give her a call at anytime, she still gives me time and listens to whatsoever might be disturbing me" added the lovely Pallaso.
Pallaso further revealed that Sasha is a good person and real, so Ugandans should not be gossiping about her.